English to French Translation – Canadian and Parisian French
Are you Canadian or American business needing to translate your English documents into French? Whether you need Canadian French (Quebec French) or Parisian French (France French) there is no doubt that you've come to the right place. French translation accounts for a third of all of our translation requests.
Whether it's a legal document or a technical manual - We've translated it before!
---

How it Works
We make it easy for you to get your documents translated. Our support staff is available for you 24/7. Once we get all of your information, we will take care of the rest!
This is how it works:
Send us a copy of your document via email, fax or mail.
We'll look it over and give you a quote.
Once you approve, we'll start translating.
We proofread your completed project for quality control.
We'll then send you the finished translation.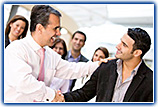 Why us
Cyber-Translations works within the framework of our head companies translation leading service and quality to provide you with exceptional quality translations. Here are just a few of the great reasons to hire us for your next English to French translation project.
Skilled and educated English and French translators
Quick delivery of completed projects
Low prices
Quality assurance
Instant quotes
Round the clock assistance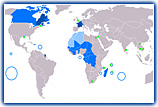 Types of French
Parisian
Swiss
Creole
Canadian
Haitian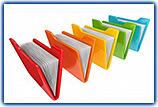 Document Types
Patents
Contracts
Trade Publications
User Manuals
---
Thousands of French Translation Projects Successfully Completed!
Over the years, Cyber-Translations has completed thousands of translation projects into French or from French to English. Don't risk your English and French translation needs with just any company. Call, email or live chat with a customer representative from Cyber-Translations now and get a free quote and all your questions answered! Connect with us today!
Cyber-translations.com is the online translation choice for every industry and any language — achieving digital perfection with human innovation!