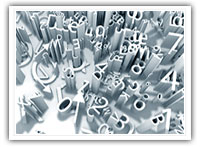 Technical Translation
What Exactly IS Technical Translation?
Translation services have become extremely important for our global culture, as businesses worldwide have a great need to effectively communicate their product or message to their international markets. With technical translation, documents that are produced by technical writers dealing with scientific or technological information also need to be translated. Anything from user guides, to owner's manuals are considered to be technical documents.
Why Are Technical Translation Services So Important?
It is absolutely vital that technical information and documentation be available in multiple languages. It goes without saying that using accurate and correct technical terms consistently throughout technical documents is extremely important for technical translation. The credibility of the translation can be totally destroyed without the use of correct technical terminology. Without proper translation of these technical documents, these essentially become useless, and can even leave your business open to legal issues.
You NEED Reliable Translation Services!
In order to prevent this from happening to your business, you absolutely NEED to employ only the best of the best when it comes to technical translation! You simply cannot rely on inadequate and unreliable translation tools. Having the correct terminology used when translating technical documents requires a highly specialized knowledge of the technical field of that particular document, which requires the assistance of an expert translator, like Cyber-Translations.com!
Cyber-Translations.com - Your Proven Technical Translations Provider
With years of translation experience and over 200 languages spoken and written, Cyber-Translations.com is your solution to efficiently and accurately translating your technical documents. We regularly translate technical documents and materials, such as:
Software Applications
Installation Manuals
Training Materials
User Manuals
Hardware Components
Troubleshooting Guides
Consider the following Cyber-Translations.com advantages:
24-hour Customer Service
Emergency Translation Services
Customized Services
Over 3000 Translators
Over 200 Languages
Competitive Prices
Understanding your need for precision and meeting deadlines is what we do. Trust the technical translations services of Cyber-Translations.com to deliver you accurate translations promptly and within your budget!
Cyber-translations.com is the online translation choice for every industry and any language — achieving digital perfection with human innovation!