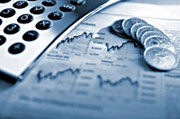 Financial Translation
Why Your Company Needs Financial Translation Services
Businesses worldwide are continuously feeling the pressure of having to effectively communicate with international companies and customers in multiple languages as globalization continues to grow at an increasingly fast rate. This is why it is imperative to understand and use the proper terminology when translating financial documents.
How accurate and effective the translation process is in translating financial documents can mean the difference between completing a successful business deal and having an important business contract fall through.
Trusting the Professionals With Your Sensitive Financial Documents
Having your financial documents translated according to stringent regulations is essential. These financial regulations can vary from one country to the next, and can involve anything from proper formatting to correct use of terminology according to a specific language and culture.
Putting your trust in a reputable and highly experienced financial translation service like Cyber-Translations.com to handle your sensitive financial documents is paramount.
Cyber-Translations.com - Your Financial Translation Experts!
At Cyber-Translations.com, we offer our customers peace of mind when it comes to our financial translation services. When you entrust us with a financial translation project, one of our project managers will make sure that it is given to the appropriate translator with the necessary specialized knowledge of that particular type of document and language.
Many of our 3000+ translators have previous working experience in the financial sector, making them ideal translators to handle your financial document translation project. Considering how complex financial terminology is, a deep understanding of this field is necessary.
We are able to offer our clients translation services for a wide range of financial documents, including:
Financial reporting
Funding literature
Research documentation
Investor documentation
Investor relations
Credit reporting
Bank statements
Balance sheets
Annual reporting
Our roster of translators at Cyber-Translations.com are seasoned and experienced in financial translation, which gives us the ability to provide our customers with the quality financial translation services that your business needs and deserves.
Call today and get your financial documents translated quickly and accurately!
Cyber-translations.com is the online translation choice for every industry and any language — achieving digital perfection with human innovation!